Story told by: Henry
We're about to become a family of five next week, so we wanted to have a special outing with just the four of us! Daddy met us at the park on his lunch break for a picnic and play time.
I insisted on riding on the dinosaur right off the bat!
Daddy helped me to bounce. I loved it!
I handled this big-kid slide like a champ!
And Lainey went on the extra-big-kid slide.
She was moving so quickly at the end of the slide that she had to dismount with a run. She loved it!
We tried the teeter-totter, but I was much more interested in the construction happening at the pool, so I stayed on this toy for all of five seconds.
We attempted to get a picture with Daddy. (Mommy obviously doesn't realize that we would much rather be playing on the playground, so we weren't very cooperative.)
Lainey insisted on only the goofiest of smiles.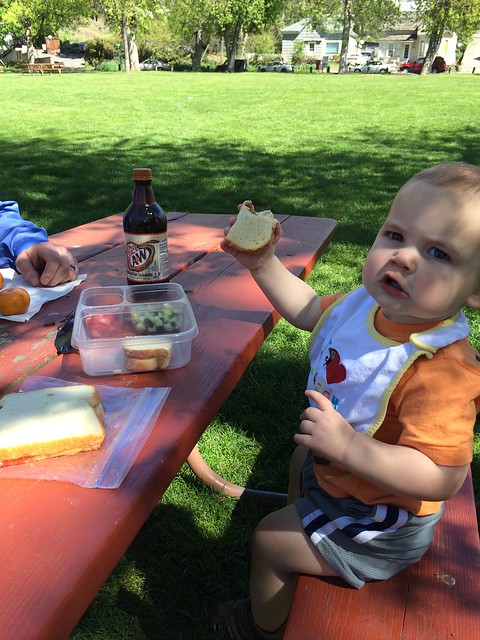 After playing for a bit, we went to have a delicious picnic lunch.
It was a gorgeous day to play with Daddy. (And isn't Lainey one big goofball?!) Thanks for meeting us Daddy!